There has been little media coverage of Cameroon's 2016 Anglophone insurgency against the Francophone majority, when separatists declared their own state of Ambazonia. English-speakers near the Nigerian border constitute 20% of the country's population and have long complained of political and resource marginalization. Now, there are concerns that this civil unrest is causing a potential refugee crisis.
Cameroonian English-speakers have a strong trade relationship with neighboring Nigeria, with large ships and small speedboats regularly traveling between the Nigerian port of Calabar and the Anglophone city of Limbe in Cameroon. I took both these forms of transport during a visit to Cameroon in 2012. Then, the water vessels were stockpiled mostly with raw goods to trade and sell, while passengers tried their best to find a spot to sit or nap wherever they could. Aside from some troublesome mechanical troubles, the journey did not feel terribly dangerous. The border was porous, interactions amiable among passengers, and there was little sense of an impending refugee issue.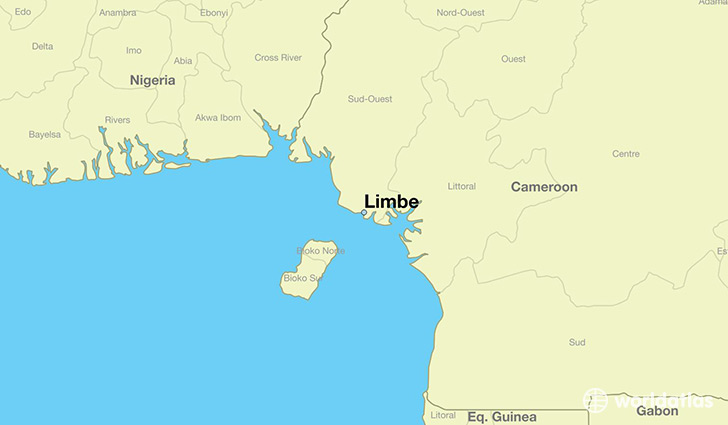 Since then, separatists have targeted Cameroonian state agents, and those agents have in turn pursued rebels across the border into Nigeria. Tens of thousands of Anglophone Cameroonians have reportedly fled towards Calabar to avoid violence. So many refugees crossing into Nigeria exacerbates long-standing ethnic tensions in the Niger Delta, even those apart from the oil issue. It also strains resources and is a burden the Nigeria government is not prepared to bear, with much of its focus still on Boko Haram in the north.
Voice of America reported on the political backlash within Cameroon. Some argue that Paul Biya is using the separatist movement as a reason to militarize Anglophone areas even further and cement his 35-year rule. The text of that story is below.
YAOUNDÉ — 
Cameroon's main opposition party on Thursday accused the government of having "militarized" two regions shaken by unrest among the country's anglophone minority.
"The Northwest and Southwest regions are heavily militarized," the head of the Social Democratic Front (SDF), Jean Tsomelou, said in an interview with AFP, describing the situation as "worrying."
"We have observed troop movements in both regions. The government has spoken of thousands [of troops] who are in the Southwest and Northwest," he said.
"Abuse has been committed" against local people, he said.
In September and October, "live fire was targeted against people who were simply carrying a message of peace," he charged.
Since November 2016, resentment has fed demands for autonomy or a separate state to which the government has responded with a crackdown, including curfews, raids and restrictions on travel.
International monitors say at least 20 and possibly 40 people have been killed since late September.